Primslab is committed to developing the exposure equipment and light-sensitive chemistry technology.
Prismlab has complete intellectual property rights for self-developed MFP technology, which can be up to high speed, high precision and large format size.

Innovatief
Snelheid: 5 tot 10 keer sneller dan andere SLA printers
Precisie: 66μm on 400mm
Materialen: In eigen huis ontwikkeld lichtgevoelig resin
Over Prismlab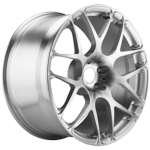 Prismlab is een Chinees technologiebedrijf op het vlak van optische, mechanische, electrotechnische technologie. Zij leveren zowel hard- als software en gaan als producent volledig op in R&D, productie, verkoop en support. De producten van Prismlab worden wereldwijd aangeboden.
In 2013, Prismlab successfully developed the patented SLA 3D Rapid Prototyping printing products and the mating light-sensitive resin, characteristic in its prototyping speed, high precision, and large format size. Now Prismlab has moved into mass production.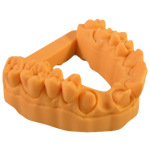 Prismlab has a strong research team and highly qualified personel under strict management. Production is state of te art and carefully monitored via a strict quality assurance system. 24 hours online service can be provided online via a customer information system, remote debugging and remote maintenance.
Prismlab headquarters is located in Songjiang District (Shanghai). As the growth of 3D printing industry at home and abroad, Prismlab will, oriented by gradual self-improve, quality improvement and service optimization, be committed to boost 3D printing industry into a new state.
Kernwaardes
Prismlab has gained self-developed technology and over 10 patents for our 3D printers, which can avoid the potential risk of patent infringement, and equally compete with overseas enterprise of 3D printing products.
Prismlab remains lower costs for 3D printer and its corresponding light-sensitive resin than 3D printing products of same kind at home and abroad.

Prismlab has a professional team engaged in photographic field over ten years.

Prismlab has a technical expert working as the vice chairman in National Photographic Machinery Standardization Technical Committee (SAC/TC107)and the member of China Culture & Office Equipment Association (CCOEA), who will contribute to its standardization of SLA 3D printing products.